Our popular monthly Adult Craft Night has moved to the third Tuesday of the month. We offer a variety of craft workshops led by the library staff and expert crafters. We open registration for the workshops 2 weeks in advance of their scheduled date.
Please be advised that, unless otherwise noted, Boonton cardholders get priority placement. If spaces are available, reservations open up to the general public three (3) days in advance of the event.
---
Korean Lanterns: Wednesday, May 24, 7 p.m.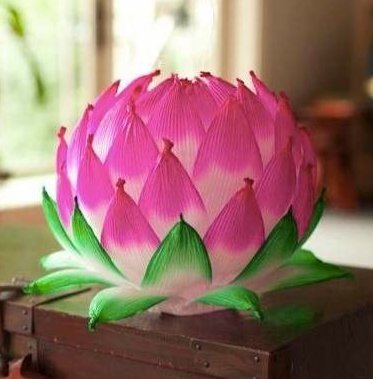 On the weekend before the birthday of Buddha, Koreans celebrate the holiday with a spectacular lantern festival. Learn how to make the beautiful lotus lanterns that are central to the feast.
---
Felted Cat Coasters, Tuesday, June 20, 7:00 p.m.
June is National Adopt a Shelter Cat Month. We are celebrating the occasion with a Zoom visit by our old felting friend, Christine, who will guide us through the process of creating a felted cat coaster. Hybrid program.
Kits will be available for pick-up in advance.
Click here to reserve your spot and/or kit.

---